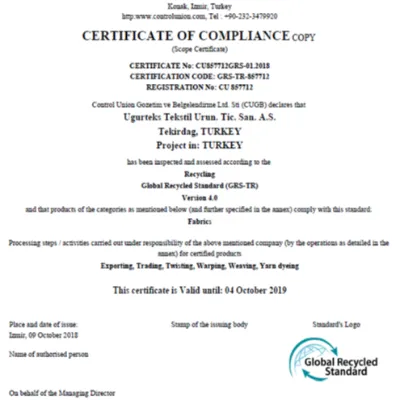 GLOBAL RECYLED STANDARD
As an ISO 9001 certified organisation you will have implemented Quality Management System requirements for all areas of the business, including: Facilities, people, training, services, equipment
GLOBAL RECYCLED CHAIN STANDART (CUGB)
Certificates of compliance are issued for many purposes and they are normally drafted and signed by official institutions depending on the subject being covered. The main reason for these certificates to be solicited is to comply with a legal requirement to obtain permission to carry an activity or to close a business transaction.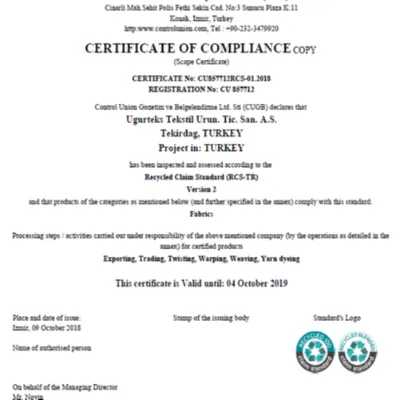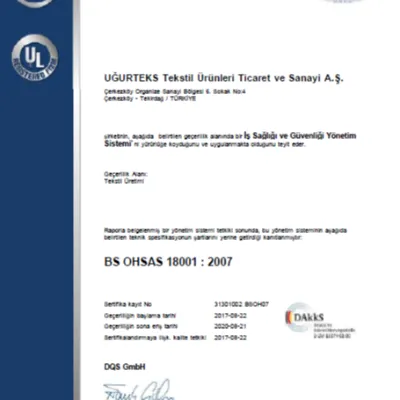 BS OHSAS 18001 : 2007
OHSAS 18001, Occupational Health and Safety Assessment Series, (officially BS OHSAS 18001) was a British Standard for occupational health and safety management systems. Compliance with it enabled organizations to demonstrate that they had a system in place for occupational health and safety. BSI cancelled BS OHSAS 18001 to adopt ISO 45001 as BS ISO 45001. ISO 45001 was published in March 2018 by the International Organization for Standardization. Organizations which are certified to BS OHSAS 18001 can migrate to ISO 45001 by March 2021 if they want to retain a recognized certification.
ISO / IEC 27001 : 2013
ISO/IEC 27001 is the best-known standard in the family providing requirements for an information security management system (ISMS).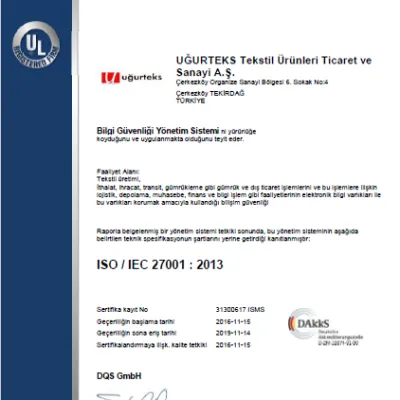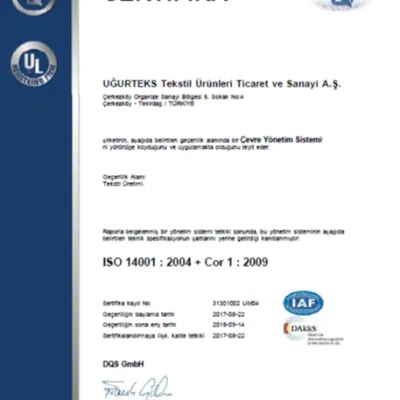 ISO 14001:2004
SO 14001 is the international standard that specifies requirements for an effective environmental management system (EMS). It provides a framework that an organization can follow, rather than establishing environmental performance requirements.
ISO 9001 : 2015
ISO 9001 is defined as the international standard that specifies requirements for a quality management system (QMS). Organizations use the standard to demonstrate the ability to consistently provide products and services that meet customer and regulatory requirements. It is the most popular standard in the ISO 9000 series and the only standard in the series to which organizations can certify.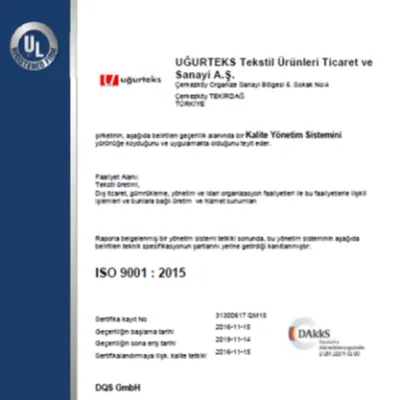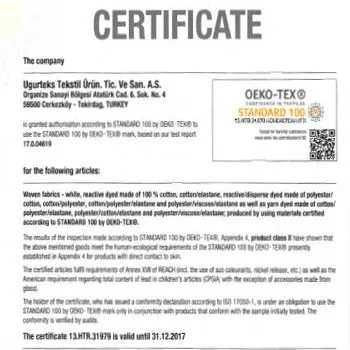 OEKO-TEX
The STANDARD 100 by OEKO-TEX® is a worldwide consistent, independent testing and certification system for raw, semi-finished, and finished textile products at all processing levels, as well as accessory materials used.